Let MW Labsbring your skincare vision to market!
A Holisticand scientific approach with lasting results.
Experienced once
ritual for life!
What Our Customers Say
For natural ingredients with a conscious and formulated with hydration and people with sensitive skin, I personally can say enough about MW Labs products. As an esthetician using his products, I have helped a lot of people, including my own skin. It is worth trying them since they are concentrated. I also really appreciate all the range of products, from bruise lotion support to Radiation Relief for those going through Radiation. Anti-Aging it is like having a genie in a bottle if you are using his products. Feel the support of Skin Fit, for healthy glowing skin

Christina Wilson

"3 of the 4 products we sell were customized by MW Labs and consistently chosen by both television networks. The MW Labs influence continues to be our best sellers. ..."

E B

"We don't know what we would have done if Michael and his team didn't provide us with a fully managed custom solution. They included a short-run production and filling at first, then patiently served us as we grew quickly. The best investment we ever made in skin care was MW Labs. ..."

H T
Contact MW Labs
Let MW LABS bring your skincare vision to market!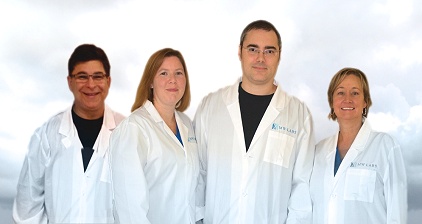 Over 40 Years Pioneering Skincare
Established in 1985, MW Labs offers a variety of comprehensive skincare lines for health providers, spas and treatment facilities, retailers, and private label clients. Known for its unique approach to the pharmaceutical, cosmeceutical, and skincare industry, MW Labs holds several patents as innovators. Vertically integrated, MW Labs continues with advanced research, development, testing, manufacturing, and distribution.
Learn More About Us »