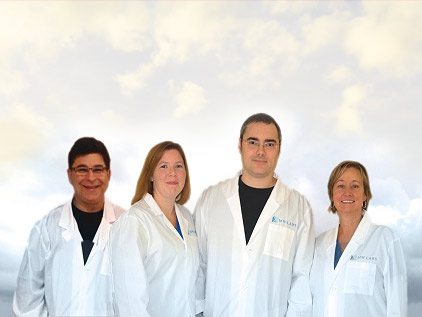 MW Labs has been a pioneer in skincare for more than two decades.
Established in 1986, MW Labs offers a variety of comprehensive skincare lines for health providers, spas and treatment facilities, retailers, and individual and private-label clients. MW Labs is unique in the pharmaceutical and cosmetic skincare industry because its approach is thorough and innovative. Vertically integrated, MW Labs engages in pharmaceutical research, development, testing, manufacturing, and distribution. Over the years, product lines have been extended and improved. Nothing is farmed out to other companies.
Our Staff
Leigh Krebs

Operations Manager - Logistics and Inside Sales. The first friendly voice you'll hear when calling.

Michael Warshaw

CEO, founder, master formulator and senior chemist of MW LABS

Charlotte Johnson

QC / QA officer and high volume production manager.

Chandler Dillion

Chemist - Process Engineering, R&D Scale Up.
Our Skills
MW Labs has been a leader in skincare, including medical and aesthetic treatments for more than 35 years.
This patent-holding, award-winning company has been a pioneer in the use of vitamin therapy, anti-oxidants, and natural ingredients, and it has distinguished itself from others in the industry by focusing on the optimal ways those ingredients interact. The result is carefully combined product ingredients that help to ensure maximum effectiveness with minimal contraindications. Behind these advances in aesthetic and pharmaceutical skin care is MW Labs founder and CEO, Michael A. Warshaw.
Product Quality Control Practices
The Quality Control practices for all skin care products created and manufactured by MW Labs is of impeccable standards. MW Labs is a vertically integrated facility, engaging in research, development, testing, manufacturing, and distribution.
The following includes but is not limited to the standards and best practices at MW Labs.
1.) All product runs are manufactured and overseen by de-greed chemists
In-house R&D
In-house quality control
All batches are microbiology tested
All production equipment used are available for "complete breakdown" for washable & sanitizing
3rd party microbiology testing
GMP standards
Certificate Of Analysis requirement on all purchase of raw materials
Incorporates HPLC, and IR to qualify and fingerprint raw materials
Validates for consistency
All products produced by MW Labs are paraben free, petroleum free, silicone free, formaldehyde free, peg free and contain no harmful chemicals
Contact MW Labs
Let MW LABS bring your skincare vision to market!